This article was published in the Escape Artist Weekly Newsletter on February 27, 2018. If you would like to subscribe to the newsletter, please click here.
Imagine what your perfect day of airplane travels would look like. Shorter lines at security, complimentary first-class upgrades, and unlimited free food and beverages during long layovers. Sounds glorious…and perhaps, to some extent, unrealistic.
Not entirely.
The good news is there are easy ways to get closer to your dream airport experience.
Below is a list of handy travel hacks that I learned (the hard way) during my career as a road warrior. Although I picked up some tidbits a little late in the game, today they have since saved an enormous amount of time, energy, and frustration.
Let's begin…
1. Apply for Global Entry + TSA Pre-Check
How frustrating is it to be at the tail end of a wildly long TSA line with nervous babies crying around you, new travelers ahead of you setting off every x-ray alarm, and your flight leaving in 15 minutes, regardless of how early you arrived at the airport? This was precisely my experience every time I departed from the Orlando airport…until I signed up for TSA pre-check. The wait time in line dwindled from an hour and fifteen minutes to a mere seven minutes, and I didn't have to bother taking out my electronics or taking off my shoes. The difference was like day and night, and so was my mood.
The following two programs are U.S. government authorized clearances that determine if you are a safe traveler.  If you are cleared, then you will benefit from the programs:
TSA Pre-Check: After getting approved for TSA Pre-Check, you can skip the long line and clear security without having to take off your shoes, belt, watch, etc., or removing your laptop. TSA Pre-Check is ideal for people who don't like long lines and are efficient travelers. More information here.
Global Entry: When re-entering the United States from a foreign country, you have to pass through immigration. Global Entry allows you to bypass the long lines of travelers and check-in at a specific group of kiosks, shortening your wait time tremendously. Additional information can be found here.
TIP!!!: Sign up for Global Entry first if you want both Global Entry and TSA Pre-Check. I was a novice and first signed up for TSA Pre-Check, before learning about the bundled TSA Pre-Check & Global Entry package available when signing up for Global Entry. For only a few dollars more, you can register for Global Entry and get a TSA Pre-Check authorization in addition.
More information can be found directly on the TSA website.
2. Stick to One Airline
Shopping around for the cheapest rate and quickest route is prudent, but if you are constantly flying on different airlines, it is going to be very difficult to establish status. I received this advice early on, as I was setting up frequent flier accounts with every airline in North America and never reaching any status with any of them. If you're looking to achieve reward-status, suck up the layover or the extra $5 and commit to the one airline you like the best.
3. Pick an Airlines Credit Card
Once you identify which airline you enjoy, get the respective credit card. Typically, these credit cards reward their cardholders with special perks such as free checked luggage, discounts for onboard purchases, and lounge passes. As you use your card, you accumulate miles, contributing to free flights down the line. Please note that the benefits will depend on the card you choose.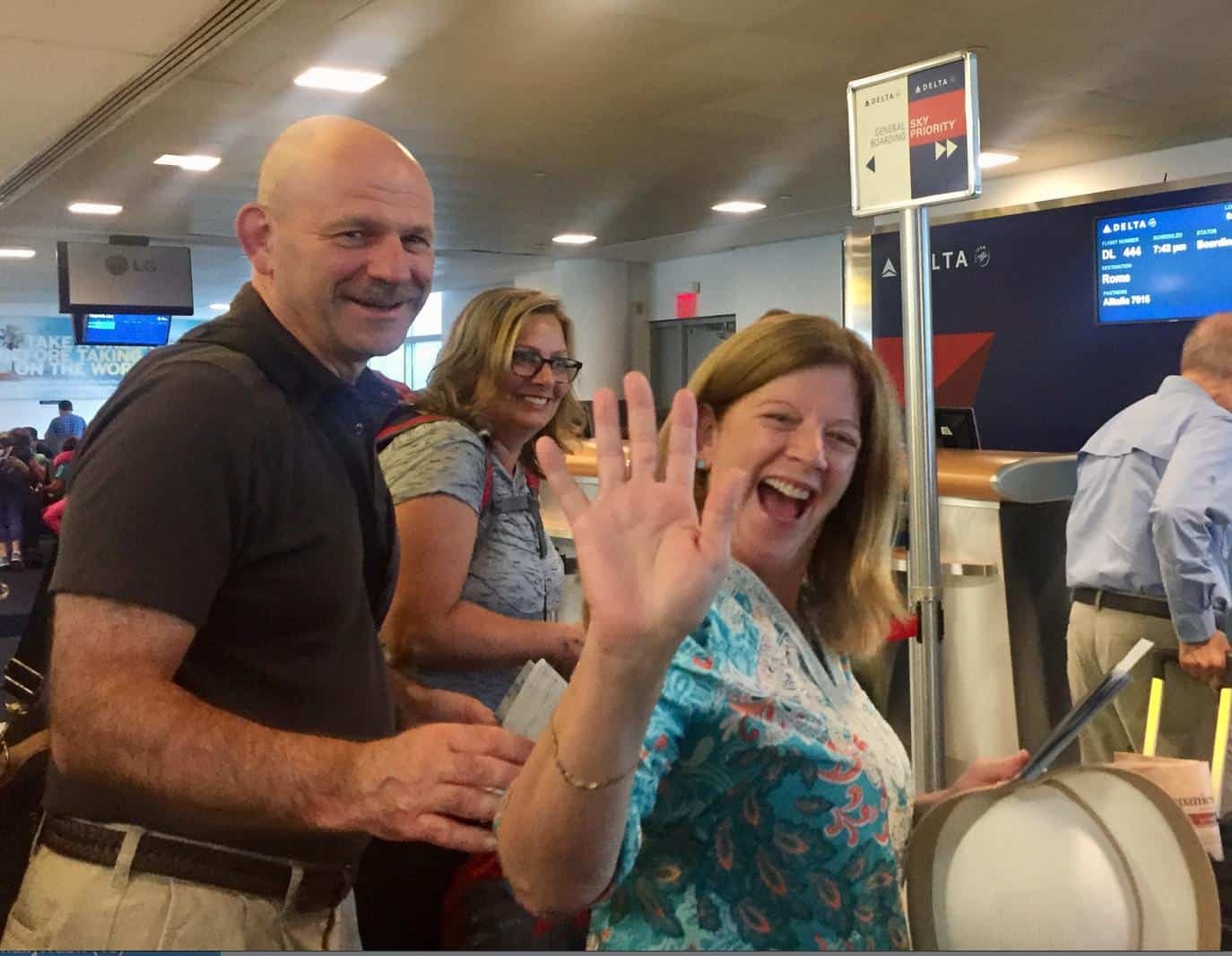 4. Collect Your Luggage When Re-Entering the U.S. (Even if it's Just a Layover)
What a mess this was! On my first trip back from Managua to the U.S., I didn't realize I needed to pick up my luggage at the carousel for my layover city (Miami) and re-check it to my final destination (NYC). After landing at JFK, I patiently waited for my suitcases at baggage claim, only to realize they were not coming. Low and behold, they were still in Miami waiting for me to claim them. American eventually sent the luggage to my parents' home, albeit later than I was hoping for.
5. Use Clear Baggies for Your Small Liquids in Your Carry-On
Yes, there are some security agents who actually enforce the rule stating that your small liquids must be in a clear bag. During a layover in El Salvador, I had to pass through security again before flying back to the States. My newly purchased facial concealer was with my other makeup in an opaque bag, and according to this security agent, that was not acceptable. I was called out by the agent and was told I had to turn around and buy a bag at the Duty-Free store down the way. Left with no other option, I was charged $1 at the Duty-Free store for this clear bag for my concealer. $1 lesson learned. Always pack your carry-on liquids in a clear bag!


6. Priority Pass
Spend a lot of time in airports but don't have access to the lounges yet? Look into Priority Pass. This company has established relationships with over 1000 lounges worldwide, granting you access, as a cardholder, regardless of which airline you are flying. There are different levels of annual membership with the most expensive being $495, giving you unlimited access to every club without having to pay an additional fee.
PS. This is a great holiday gift for anyone in your family who is an avid traveler!
7. Pack an Extra Set of Clothes in Your Carry-On
If you check your luggage, it is bound to get lost at some point, regardless of how savvy of a traveler you are. Be prepared by having an extra set of clothing (or at least undergarments) on you, plus a travel-sized toothbrush and toothpaste.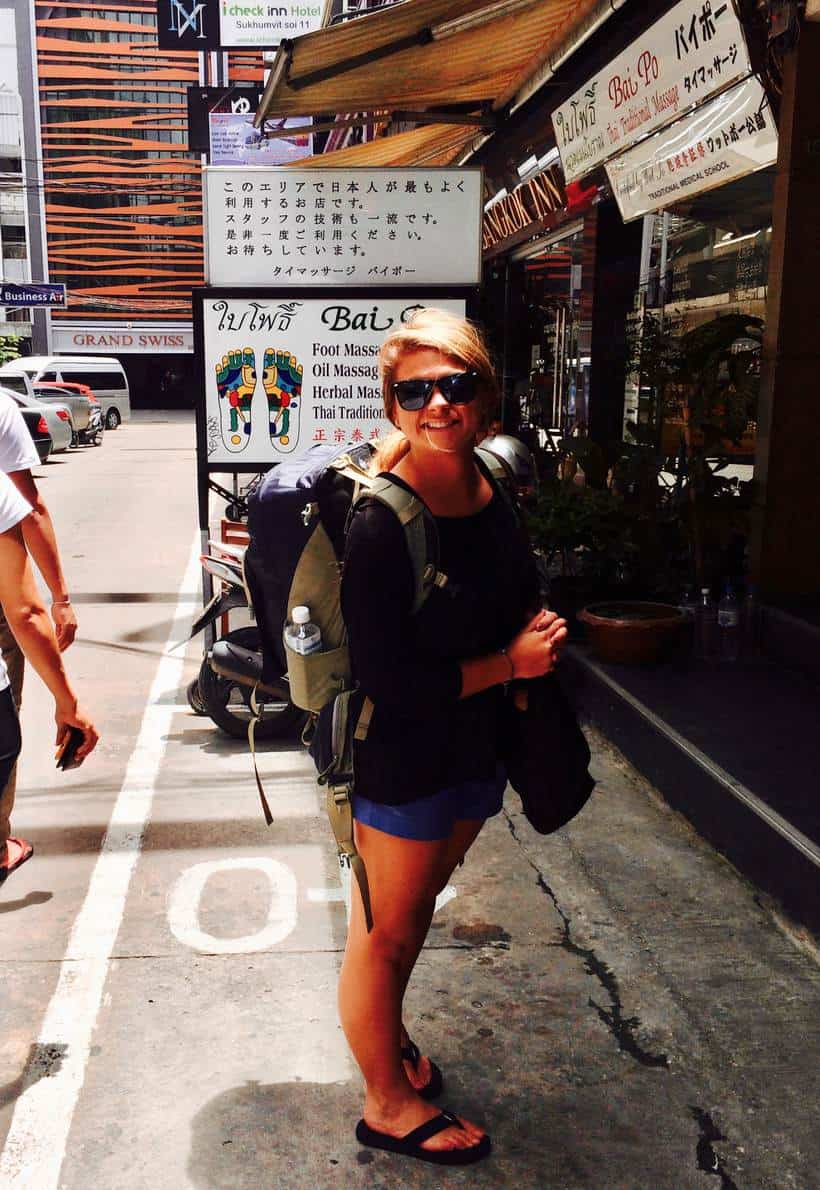 Carry-ons are a great way to avoid losing luggage!  Backpacking excursion through Thailand, 2015.
TWO BONUSES:
Are you a United MileagePlus member and live outside of the country? If you live outside of the U.S., you do not need to meet the dollar requirement for United MileagePlus status. Simply change your address, upload a couple of supporting documents, and voila. You're one step closer to achieving the next status.
Going to Mexico? Keep the bottom half of your entry form, or risk a 533 peso ($29.00 USD) fine when leaving the country! Yes, this recently happened to me when trying to leave Mexico. Not getting the memo that we had to keep the entry-form for departure, I threw out the paper after being nodded into the country. To my surprise, when showing up at the departure counter at 4 a.m. to leave Mexico City, I was informed I had to go downstairs to immigration to get a new form and pay a fine. Luckily, it was still early so there was no line, but running on little sleep and sans coffee, let's just say I was not enthused about this detour. Lesson learned!
There is a large world out there waiting for you to explore it. Remember the travel hacks above and have a smooth journey!
This article was published in the Escape Artist Weekly Newsletter on February 27, 2018. If you would like to subscribe to the newsletter, please click here.