10 Tips for Living in Mexico – Part 4 of a 4 Part Series on Moving to Playa del Carmen Mexico from Canada….
Were all of the stars in perfect alignment on the day that we decided to get married? Probably not. Did we really understand what having three children entailed? Not even close. Would we have moved abroad knowing that it would be a minimum six-year commitment? Definitely not.
Our family moved to Playa del Carmen in Mexico with a one-to-two year goal of living in Playa del Carmen in mind. After becoming fluent in Spanish, exploring the land and the culture a little and after having our fill of the beaches, tacos and tequila, we would move back to Canada. Back with our family again, we could enjoy life in suburbia.
A game-changing whisper that our hearts heard over five years ago led us straight to paradise. Playa del Carmen – this beautiful city by the sea – has been our home for the last five years. We are blessed with its three hundred plus days of sunshine, turquoise waters, talcum powder-like beaches, pristine golf courses, and the friendly, multicultural community. For us, living in Mexico's Caribbean offers the idyllic setting for a gratifying lifestyle which affords us plenty of quality family time, comfort and adventure.
Having said that, here are ten tips for living in Mexico we have learned by living in Playa del Carmen as expats and tidbits of knowledge worth sharing to help others with the transitional process.
Ten Tips for Living in Mexico
1. Buy a vehicle in Mexico
We found that importing our own vehicle from Canada presented far more hassles than benefits. There is the burden of returning to the border twice a year to renew the permit so that you can drive legally and obtain insurance. Plus, if down the road you become a permanent resident, there are laws prohibiting you from driving an imported vehicle with this six-month permit. My advice? Leave your vehicle behind and purchase one while you are living in Mexico.
2. Develop a solid language base
While it's not necessary to know Spanish, a general knowledge of the language gives you an advantage when it comes to going about your daily life. Since I would be living in Mexico, I assumed that I would become fluent in under a year. Now, six years later, my Spanish is still a work in progress.
Start by signing up for a month of lessons to learn some key phrases. It reduces the frustration of dealing with common situations such as a water leak or a plugged toilet or communicating your wishes to the housekeeper.
Apps such as Google Translate come in handy when you are shopping at the hardware or grocery store. Duolingo (a free language learning app), reading children's picture books, and listening to Spanish radio will expedite the learning process. The language school, Spanish Joyfully, hosts free conversational Spanish get-togethers on the weekends at local cafés. Catering to all levels of learning, they also present an ideal way to meet people.
3. Find helpful Mexico information online
There are many informative online platforms such as Expats and Locals In Playa del Carmen on Facebook or www.everythingplayadelcarmen.com. These valuable web sites offer unbiased advice for locals living in Mexico and visitors alike. You can usually find the answers to most questions in a matter of minutes, such as where to find the best seamstress or optometrist or an uncommon grocery item. And of course Escape Artist Mexico!
4. Don't expect super high-speed Internet in Mexico

Many expats living in Mexico need the Internet for their work. While Mexico has surpassed the primitive dial-up mode, be aware that as this is written, there is no such thing as high-speed Internet. Companies may promise a speed of 10 megabits-per-second, but when you actually check, it never quite hits the mark. If you do work from home and rely on a good connection, you can find peace of mind by setting up two lines with different service providers in case one goes down.
5. Expect electronics to fail
Unfortunately, the tropical weather, which we love so much, can wreak havoc on your electronic devices and appliances. You can expect to replace your coffee maker, e-reader and even your television (if you live oceanfront) every year or two.
6. Become an energy star while living in Mexico

Arriving from Canada in August in the middle of summer, our bodies were not acclimatized and it felt like we were living in a sweat lodge. In order to stay comfortable, we spent our time either in the pool or in the air-conditioned house. Our first CFE (The Federal Electric Commission) bill came after two months, shocking us as it equaled half what we paid in rent!
Experience the Insider community that takes your international lifestyle to the next level. Download your FREE guide
"18 Steps to Implementing Your Plan B" instantly!
By visiting the CFE webpage, we discovered that the energy costs are lower during certain periods. We managed to knock two-thirds off our bill by turning the air-conditioning on only at night. We also saved by using our dishwasher after 10 p.m. and when possible, doing the bulk of the laundry on Sundays.
7. Develop a new level of patience for line-ups
With certain businesses, such as Telcel – where the majority of the city buys their cell phones and plans – you are likely to encounter the ol' 1-2-3 line setup. Firstly, you must to stand in line to select your items. Next, you head over to the cashier with your ticket to pay. Finally, you stand in a third line to receive your product.
Going into any store is a gamble. If Lady Luck is on your side, you can be in and out in ten minutes. On other days, you can be in line for as long as it takes to freeze a tray of ice cubes for your margarita!
I once waited in a life-sapping line at Wal-Mart when the customer ahead of me had a declined credit card. With no sense of urgency, the cashier deleted a hundred items from the original purchase, one-by-one. There was no simple process to cancel the transaction and ring through the twenty he had re-selected. Desperate, I looked around at the lengthy lines on either side of me and surrendered to the long wait.
When you know that there are more efficient methods available in the world, resist the urge to suggest to management that their customer service could be improved. If only… Quite frankly, no one gives a damn anyway.
8. Mexican private schools are expensive
There are two schooling options in Playa del Carmen: public or private. We chose the private school route. We felt the 50 percent English, 50 percent Spanish class schedule and multinational community would be the easiest transition for our family.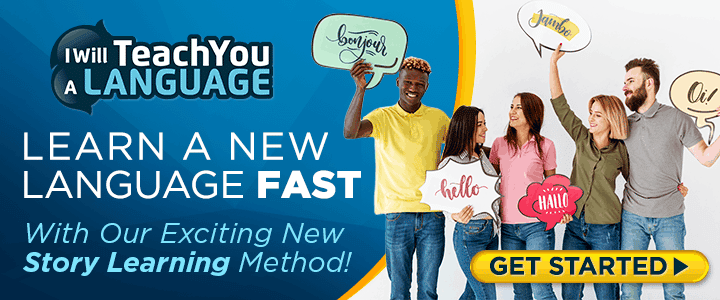 In order to enroll your child, you must pay a yearly inscription fee which averages $450-$500 Cdn. This only covers registration costs. The books, school supplies, and uniforms are additional. There are also the monthly tuition fees, which cost about $350 – $400 a month. Even with this steep registration fee, when we analyzed our cost of living in both countries, living in Mexico is still more affordable in comparison with Vancouver.
9. Many costs are cheaper in Mexico

Much of Playa's living costs are significantly cheaper than elsewhere in North America. These include expenses such as property taxes, car insurance and hiring tradespeople. Furthermore, I always walk out of the grocery store with my heaping cart full of groceries, feeling as though I just received the deal of the century. An entire week's food generally costs me about $100 Cdn. This includes items such as salmon fillets, several bags bursting with exotic fruits and vegetables, cleaning supplies, and even a bottle of wine. If you have American dollars, save them for the grocery stores as they offer excellent exchange rates. This is one of the best things about living in Mexico…
10. Mexico online shopping is still in its infancy
While some may call it a pitfall of living in Playa del Carmen, I consider it a perk. I love that we don't have the luxury of ordering an item online and receiving it the same day. In Canada, this convenient (and dangerous) concept meant that our home became crammed full of bargain purchases that we definitely could have lived without.
However, times are changing. Companies such as Amazon Mexico are now finding successful means of shipping products purchased online. Our school recently established the Scholastics book program through online purchasing and it too has been successful. UPS, DHL, and FEDEX are reliable shippers. That being said, don't expect to find a care package or Christmas card in your mailbox if it's sent via regular mail. It's a miracle if personal parcels find their way here at all.
Don't worry, be happy
It's a waste of your precious time to dwell on certain Mexican practices that may seem illogical to you. It's my personal feeling that people who cannot set aside their strong opinions about how the way things should be done are the ones who always find something to complain about while living in Playa del Carmen or anywhere in Mexico. The faster you can develop an understanding that you are a guest in this country and accept their ways for what they are, the more peaceful and joyful your life will be.
Instead, focus on all the good experiences that living in Mexico will bring you through the warmth of the culture, the depth of their history and their generosity. Keep in mind the 10 tips above that we as a family learned over the last five years. I hope these "10 Tips for Living in Mexico" will give you the freedom to experience life at its fullest in enchanting Playa del Carmen.
Here are the links to the other articles in the 4 Part Series:  Moving to and Living in Mexico

We are Playa del Carmen real estate buyer's agents.

Like Our Articles?
Then make sure to check out our Bookstore... we have titles packed full of premium offshore intel. Instant Download - Print off for your private library before the government demands we take these down!