Gorgeous Zihuatanejo Villa. This architect-designed custom home is located in Las Azucenas, a prestigious, private community of large luxury residences. Formerly a mango plantation, the homes are nestled among lush natural flora with most of the lovely, fruit-laden trees still in place. Adjacent to the Acapulco highway and the village of Coacoyul, the neighborhood is both private and conveniently located just 5 minutes by car from the Ixtapa/Zihuatanejo International Airport, 15 minutes to downtown Zihua and nearby Ixtapa. Miles of pristine beaches are minutes away-Playa Larga, Playa Blanca or Bahia de Potasi. The Residence, known locally as 'La Casa Blanca' is located on two large adjoining lots. Security is further enhanced by steel vehicle and pedestrian gates. The house consists of three stories, each about 2000+/- square feet, with private entrances via landings at ground-level and off an enclosed spiral staircase to the upper stories. The first floor unit has separate, enclosed laundry, half-bath and storage areas. The interior features a kitchen, breakfast bar and a huge Great Hall with plush furnishings. A home theater with retractable screen is available for all three floors. The second story is identical to the first, except the master suite has been enlarged to provide a private two-bedroom unit for the owners or special guests. In addition, a balcony provides sweeping views. The third story is a huge terrace, half open and half enclosed, with kitchen, bar and covered area which could easily be converted to yet another private master suite. The open area features panoramic vistas and contains a Jacuzzi spa/pool with waterfall and infinity edges. La Casa Blanca is truly a unique and versatile estate with many options; a huge private mansion, two-three separate living units, or a seven-suite bed and breakfast facility with three common areas, garden and spa. This property is free and clear and I will accept cash, terms or a trade for a property in USA.
================
TIENEN ALGO COMO ESTA Y PREFIEREN ESTA?!
Zihuatanejo, Mx 6000sqft
6 recamaras 7 baños y medio
Construida en 2007
Mansión de 3 plantas
Piscina y Spa
Yo y mi compañero mexicano, ambos somos dueños de esta hermosa mansión de 3 plantas en Zihuatanejo, México. (Ver todos los detallas en las páginas que lo acompañan.) Debido de problemas de salud de mi parte, estoy dispuesto a vender esta propiedad o cambiar por una propiedad, casa o comercial ubicada en los Estados Unidos. Esta propiedad esta libre y acepto efectivo, términos o un comercio.
Si interesado, me llamo Mike y favor de contactarme a (209)634-6273 o (209)252-1740 o también por correo electrónico a Westsideassociates@yahoo.com para discutir mas detalles.
Property Id : 13460
Price: $ 500,000
Property Building Size: 2,000 m2
Property Land Size: 4,000 m2
Rooms: 21
Bedrooms: 7
Bathrooms: 7
Year Built: 2007
Garages: 2
Garage Size: 200m
External Construction: plaster
Roofing: tile
Contact Me
Schedule a showing?
Similar Listings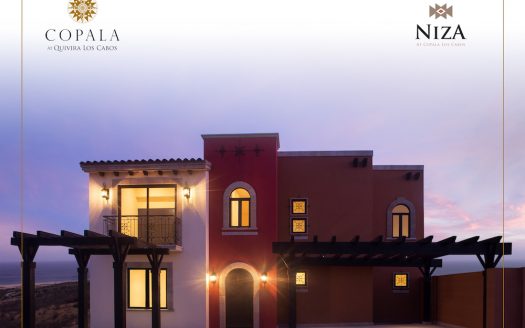 From
$ 690,000
to $1,600,000
New construction ocean view homes for sale in Cabo San Lucas Mexico. These Cabo San Lucas luxury homes for sale loc
[more]
New construction ocean view homes for sale in Cabo San Lucas Mexico. These Cabo San Lucas luxury homes for sale loc
[more]
$ 315,000
This amazing Costa Sur house is for sale in the residential complex P.H. Versalles, located in Costa Sur. The house
[more]
This amazing Costa Sur house is for sale in the residential complex P.H. Versalles, located in Costa Sur. The house
[more]
$ 325,000
You'll love this gorgeous home on the hill! Living is easy in this impressive 3 bedroom 3 bath home with stunning p
[more]
You'll love this gorgeous home on the hill! Living is easy in this impressive 3 bedroom 3 bath home with stunning p
[more]