Located high up in the Yamburara Alto neighborhood of Vilcabamba, an hour plus walk or horse ride on a path into the lush, green Ecuadorian Andes — lies this pristine 50-hectare (124 acre) Finca.
Featuring some of the best soil in world — black and rich — and a climate conducive to nearly any crop imaginable.
With pure untouched water flowing out of Podocarpus National Park, safe to drink without filtration — including a large stream on the property, this Finca offers true peace and tranquility.
The views and richness of the nature here are breathtaking.
Perfect for a prepper, practitioner of meditation or anyone looking for some of the best air and water in the world to build their off grid compound.
The areas by the stream are almost jungle like, with moisture in the air and amazing plant life. Other areas are grassy, great for cattle or gardening — with a couple of great flat areas for home sites mixed in.
At around 6,000-6,500 feet above sea level, there are no bugs and this area gets year round rain, avoiding the dry season much of Southern Ecuador experiences.
Internet is available, electricity would need to be connected from approximately 1 kilometer away and for less than $5,000 you/we could build an access road wide enough to comfortably fit a 4 wheeler (no permission needed).
Property Id : 12511
Price: $ 75,000
My details
Licensed Real Estate Agent
ddunn16
Contact Me
Schedule a showing?
Property Reviews
You need to login in order to post a review
Similar Listings
$ 42,500
This secure one-half acre property is located in the growing village of Limón #2, and suited for several commercial
[more]
This secure one-half acre property is located in the growing village of Limón #2, and suited for several commercial
[more]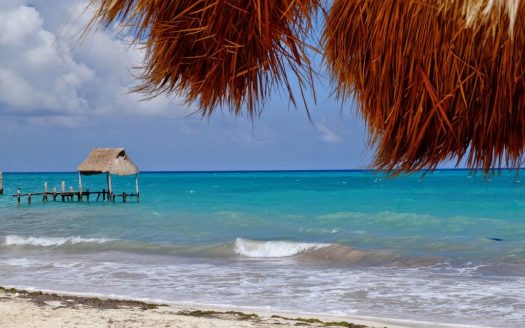 Beachfront land for sale on Isla Blanca – in the zone of Isla Mujeres, the land consisting of 5,000 m2 (25
[more]
Beachfront land for sale on Isla Blanca – in the zone of Isla Mujeres, the land consisting of 5,000 m2 (25
[more]
CAT ISLAND, BAHAMAS! 26 RESIDENTIAL LOTS, 2 OFFERED ABSOLUTE ONLINE ONLY AUCTION 8:00 A.M. OCTOBER 11 – 3 P.M. OCTO
[more]
CAT ISLAND, BAHAMAS! 26 RESIDENTIAL LOTS, 2 OFFERED ABSOLUTE ONLINE ONLY AUCTION 8:00 A.M. OCTOBER 11 – 3 P.M. OCTO
[more]