www.GolfitoEstates.com is "an exclusive green republic" and a privately owned 610 acre luxury Eco-resort project located on the South Pacific coast of Costa Rica off the coast of Golfo Dulce.
A former United Fruit Company (Chiquita) town with a duty free port zone, airport, local shops and a new world class marina a few minutes away – Golfito Marina.
This private, gated community of pre-fab dome homes and villas offers a different green lifestyle within the power of nature in an environmental protected country with stunning views of the Pacific ocean and valleys, Golfito Bay.
The GE Project will be completely run on solar, wind and hydro power by 2020.
Property Id : 16656
Property Land Size: 500.00 m2
External Construction: Phase 1 Development
back yard
balcony
concierge
fenced yard
front yard
marina
mountain view
ocean view
pool
recreation
sprinklers
Contact Me
Schedule a showing?
Similar Listings
About Tina's Retreat… Not just a property with two uniquely different homes, but a serene sanctuary nestled i
[more]
About Tina's Retreat… Not just a property with two uniquely different homes, but a serene sanctuary nestled i
[more]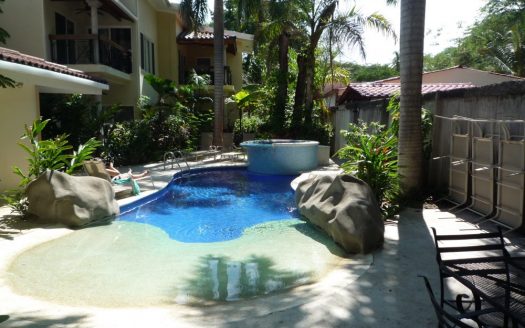 $ 169,000
This two bedroom two bath first floor condo is new on the market. Located two blocks from Playa Potrero beach on Ca
[more]
This two bedroom two bath first floor condo is new on the market. Located two blocks from Playa Potrero beach on Ca
[more]
$ 384,900
Not just a property with two uniquely different homes, but a serene sanctuary nestled in the jungle high on the hil
[more]
Not just a property with two uniquely different homes, but a serene sanctuary nestled in the jungle high on the hil
[more]