This Loja Ecuador land for sale is located just 15 minutes east (towards Zamora and the Amazon) of Loja, Ecuador. This land is nestled beneath the mountains of Podocarpus National Park offering and offering some of the most amazing air you will ever breathe. This 70 hectare (173 acre) Finca offers the best of everything.
There are 8 amazing home sites on this Loja land. Some above taking advantage of the views towards Loja and some below tucked between streams and a small river with areas large enough for any project you could ever dream up.
Pure water pours out of the mountain into 6 or more streams running through the property. The soil and climate make this a fantastic location for nearly any kind of agriculture. From avocados and bananas to corn, potatoes and apples and everything in between. The grass is also excellent for grazing cattle. Your daytime highs will be consistently in the 60's and 70's, with nighttime lows in the 50's and 60's. As you enter the property you are greeted by a rustic house and avocado, lemon and tomate de arbol trees, which adorn a flat section just off the road. As you proceed back past the house, you encounter a small river, many streams and 4+ more home sites with many flat hectares. If you go up from the house towards the higher sections of the property, you reach perhaps the sweetest part of the property. With incredible views and lots of flat areas for building. Surrounded by old growth forest, which acts as a watershed and just a stones throw away from Podocarpus, your will never have to worry about water contamination or neighbors encroaching on your privacy. Electricity and pure drinking water are already hooked up to the existing home. The access road needs a little work, something we have quotes on and would be happy to help with. With Eucalyptus trees right on the property, wood, adobe and rammed earth are all great and highly economical options for eco-friendly construction.
If you are looking for water, privacy, views, a place to grow food and live peacefully amongst nature but have proximity to the amenities of a small city, look no further than the gorgeous piece of land for sale in Loja Ecuador.
Offered at a very reasonable $218,000.
Property Id : 11534
Price: $ 218,000
Property Building Size: 120 m2
Property Land Size: 700,000 m2
Rooms: 5
Year Built: 2005-08-10
My details
Darnell Dunn, Licensed Real Estate Agent
Southern Ecuador
Loja
Ecuador
Contact Me
Schedule a showing?
Property Reviews
You need to login in order to post a review
Similar Listings
$ 42,500
This secure one-half acre property is located in the growing village of Limón #2, and suited for several commercial
[more]
This secure one-half acre property is located in the growing village of Limón #2, and suited for several commercial
[more]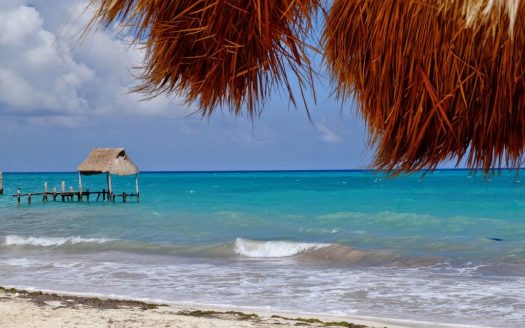 Beachfront land for sale on Isla Blanca – in the zone of Isla Mujeres, the land consisting of 5,000 m2 (25
[more]
Beachfront land for sale on Isla Blanca – in the zone of Isla Mujeres, the land consisting of 5,000 m2 (25
[more]
CAT ISLAND, BAHAMAS! 26 RESIDENTIAL LOTS, 2 OFFERED ABSOLUTE ONLINE ONLY AUCTION 8:00 A.M. OCTOBER 11 – 3 P.M. OCTO
[more]
CAT ISLAND, BAHAMAS! 26 RESIDENTIAL LOTS, 2 OFFERED ABSOLUTE ONLINE ONLY AUCTION 8:00 A.M. OCTOBER 11 – 3 P.M. OCTO
[more]