Retreat Living near Mindo Ecuador. Incredible main house, guest house, and studio for sale.Financing available, Property may be rented.
112 Hectares (262 acres) ⋅ 2 Homes ⋅ Tilapia Stocked Pond
Mists and clouds glide lazily over tropical forests while toucans and bronze-winged parrots call out daily from bromeliad studded branches. Awaken to nature's displays of inspiring beauty of northwest Ecuador, one of the most biodiverse areas remaining in the world. Live here or create your business here with modern conveniences such as high-speed internet and Satellite TV, only 30 minutes from Mindo, a world-class tourist attraction for adventurers and bird lovers.
Features of Property:
112 Hectares (276 acres)
450 meters on Rio Cinto (River Cinto)
Main house; 3 bedrooms 2 1/2 baths ⋅ Completely Furnished
Guest House; 4 bedrooms 2 Baths ⋅ Partially Furnished
Gymnasium/Studio 3 rooms 1 Bath
Additional storage shed
Amenities:
Mountain views
Houses less than 10 yrs old
Viewing terraces and porches
Many walking paths
Large Tilapia filled pond with a bridge to the island
High-speed internet
Satellite TV
Year round flowing springs for houses
Pet-friendly
Lush flora including bromeliads, orchids, year-round flowering shrubs, ginger plants, tropical and cloud forest diversity.
​The mild climate allows year round outdoor living with average temperatures between 20 and 25 degrees C or 60 and 75 degrees F.
Throughout the property there are a diverse variety of trees. Palms, Guavas., Lemons, Bananas and other fruiting trees that the birds love to visit.
More about the Property for Sale
This unique property in the cloud forest of Northwest Ecuador is being offered for sale.
Located in a world-renowned biodiverse region this property is close to the popular tourist destination of Mindo.
Thousands of visitors come to see some of the 450 species of birds, and other wildlife.
Peaceful and safe, for people and animals, located in the Mindo Nambillo cloud forest reserve where two of the most biologically diverse ecoregions of the world meet: the Chocoan lowlands and the tropical Andes. A region privately protected, this is a rare opportunity to own your private sanctuary.
Presently used as a private residence, this property is suitable as a nature center, holistic retreat center, tourist destination, scientific research center.
Please contact us below. More information.. www.mindocloudforestretreat.com
Property Id : 25663
Price: $ 375,000
Property Land Size: 112.00 m2
Bedrooms: 7
Bathrooms: 4.5
back yard
balcony
deck
fireplace
front yard
gym
laundry
mountain view
recreation
storage
washer and dryer
wifi
My details
Retired, owner. Lives in Ecuador
Contact Me
Schedule a showing?
Similar Listings
$ 279,000
It's hard to pick a place to start when describing this fantastic house and property. This one story, 3000 square f
[more]
It's hard to pick a place to start when describing this fantastic house and property. This one story, 3000 square f
[more]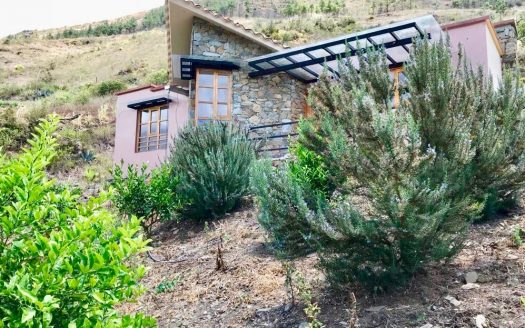 $ 205,000
This fantastic rural agricultural property is conveniently located approximately 3 km from Paute on the way to Guac
[more]
This fantastic rural agricultural property is conveniently located approximately 3 km from Paute on the way to Guac
[more]
$ 720,000
PENTHOUSE FRONT OF THE SEA 400 M2 TWO FLOORS 4 ROOMS WITH THEIR OWN BATHROOM 1 SERVICE ROOM SOCIAL BATHROOM INCLUDE
[more]
PENTHOUSE FRONT OF THE SEA 400 M2 TWO FLOORS 4 ROOMS WITH THEIR OWN BATHROOM 1 SERVICE ROOM SOCIAL BATHROOM INCLUDE
[more]