Detras del vivero, La Čorera San Carlos, La Ermita, Panama, Panama, San Carlos
add to favorites
Upcoming Time-Limited Event:
Great turn-key opportunity! Casita La Ermita is a private residence and hospitality complex that was built in 2016, situated within a 4.5-hectare fruit farm full of local wildlife, all included in this sale. The centerpiece of the small complex is a beautiful 100 square meter L-shaped swimming pool surrounded by sun loungers and shaded by fruit trees. The property offers 4 casitas which are built around the pool for easy access. Casita 1 is a 3 bedroom house that sleeps up to 14 people, Casita 2 is a large open plan studio that sleeps up to 11 people, Casita 3 is a large open plan studio that sleeps up to 12 people, and Casita 4 is a two bedroom, two bathroom house that sleeps up to 16 people. The main owners' house is a newly built 208 square meter villa with 4 bedrooms and 2 bathrooms. The layout is open plan with a large kitchen, dining area and living room opening onto an enclosed terrace via sliding glass doors. The open plan living area opens onto the family bathroom and the 4 separate bedrooms with the master bedroom including an en-suite bathroom. In addition, there is a 2nd large open terrace to the front of the villa overlooking the rental properties and pool. Attached to the rear of the villa is a covered laundry area.
There is ample car parking available on site. The business includes a newly drilled well and a water tank set up (3,840 gallon capacity). The owners' villa and a substantial garden are fenced off from the rest of the farm and the rental business. Casita La Ermita is secluded and private offering stunning vistas of the surrounding countryside as well as (distant) sea views. Guests are welcome to explore the farm and to help themselves to and enjoy the fresh tropical fruit from the farm. Seller is in the process of planting in excess of 1,000 grafted avocado trees (mainly Haas variety), which will offer two strong income streams to the business.
La Ermita de San Carlos is a pretty and tranquil agricultural village in the San Carlos region of Panama. Close to the beach (Playa La Ermita) and with a beautiful river running through the Village, there are three well stocked small grocery stores. Panama has exuberant nature and stunningly beautiful beaches. There is already an international airport at Rio Hato (Scarlett Martinez Airport) which is less than a 15 minute drive from La Ermita. This airport already includes flights to and from Canada and Costa Rica, as well as national flights within Panama.
For more detail property information on each Casita, please view the Property Info document. Current income producing property, contact Seller for more information on income.
For more photos and information on this property, please visit the Time-Limited Event Site
Address: Detras del vivero, La Čorera San Carlos, La Ermita, Panama
Country: Panama
Open In Google Maps
Property Id : 26125
Price:
Suggested Opening Bid:
$ 875,000
Property Land Size: 44,920.00 m2
Bedrooms: 11
Bathrooms: 7
back yard
community pool
fenced yard
front yard
ocean view
Contact Me
Schedule a showing?
Similar Listings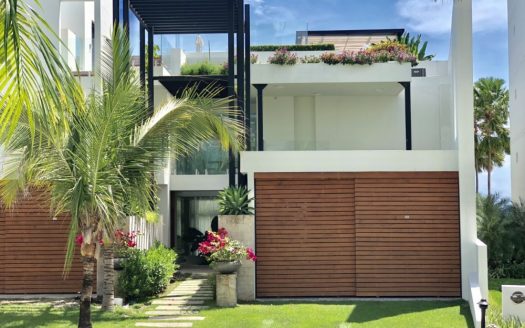 $ 890,000
Features: -480 m2 -285 m2 -3 bedrooms -3.5 Bathrooms -Living room -Dinning room -Kitchen -den -Balcony -Terrace -La
[more]
Features: -480 m2 -285 m2 -3 bedrooms -3.5 Bathrooms -Living room -Dinning room -Kitchen -den -Balcony -Terrace -La
[more]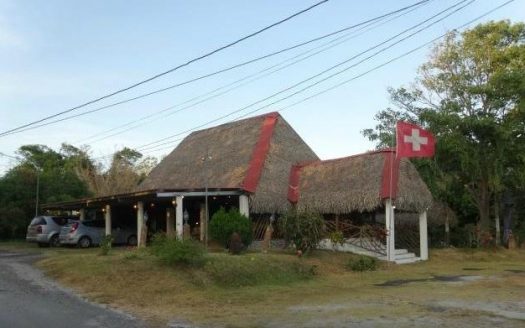 $ 270,000
The Panama restaurant for sale is right on the Via Interamericana, at KM 97, on the side of the mountains and with
[more]
The Panama restaurant for sale is right on the Via Interamericana, at KM 97, on the side of the mountains and with
[more]