Rare opportunity to own a year around resort in the Toledo area of southern Belize. Located on approximately 30 acres along the beautiful Rio Grande River with almost a mile of river frontage, The Lodge at Big Falls consists of nine units with the addition of three new elegant hardwood cabanas.
Each cabana has a hardwood floor and ceiling made from a mix of secondary tropical hardwoods including nargusta, santa maria and milady. Each has two queen size beds, ceiling fans, A/C, en-suite bathroom/shower, kitchenette with refrigerator, microwave and table-top stove with two burners. Each thatched roof cabana has a spacious en-suite bathroom with enclosed shower garden.
These cabanas are thatched with bay-leaf palm, a traditional Belizean thatching material. Beautifully tiled floors, ceiling fans and fully screened, wood louvered windows offer a cool well-ventilated living area. The Lodge itself is covered by a high thatched ceiling and accommodates a full service restaurant and bar which is fully equipped to serve food and beverage all day in a natural setting. The adjacent pool fits well with the serene, lush surroundings. The property is spacious and lush which affords the opportunity to construct additional accommodations.
All furniture, fixtures, equipment, and implements convey luxury living. The exotic landscaping along with quality accommodations and an excellent reputation make the Lodge at Big Falls the answer to your dream of owning a tropical resort in Belize.
Background to the Lodge
The property on which the Lodge at Big Falls has been built was purchased in August 2001. The owners arrived in Belize in October 2001 and construction of the lodge took place between November 2001 and February 2003. The lodge opened for visitors on 1 March 2003. The lodge began its operations with six thatched cabanas and the main lodge. A swimming pool was added in 2005. A hardwood cabana was built in 2009 and two others were added in autumn 2010.
At the time of opening there was no telephone service in Big Falls. There was forty miles of dirt road still between Big Falls and Dangriga and power came from a diesel generator with unreliable supply. All of these infrastructure issues were dealt with by 2009.
In the near future a new southern border between Belize and Guatemala will open at Jalacte. The road to the border is paved and complete. The next step will be a political agreement to go ahead. When open it should provide an economic stimulus to the local economy in general and tourism in particular. There are many thousands of European visitors from Spain, Italy, Germany and France who would like to be able to include Belize and the Caribbean in their itineraries and the lodge would hope to benefit from this new traffic coming through southern Belize. This new opening should also increase land values along the road. Big Falls is one of the few places villages along the road that has titled land areas. The lack of titled land makes land to buy scarce in the area.
Infrastructure:
Electricity was brought to the gate of the lodge from where it is distributed around the property in trenches that also carry the water supply pipes. A 9KVA diesel generator provides backup during increasingly rare power outages.
Water is produced by the lodge. Pumped from a submersible pump in the river, it goes through four cleaning elements including Reverse Osmosis. The equipment is made by Culligan in the USA. Current storage capacity is 20,000 litres. A third tank of 10k litres is being added this year. Water is distributed by jet pump from the storage tanks. Internal Road System and two concrete riverside docks.
The Built Environment
Main Lodge: (Built in 2002-3 Rethatched in 2014) Comprising a restaurant seating up to 24-30 and bar, entrance lobby, reading room/resource centre, gift shop, bathrooms, office and kitchen.
Thatched Cabanas (6 in total built 2002- 3 Rethatched in 2014 and 2015) 325 sq ft excluding the thatched verandah. Three pairs of thatched cabanas with each pair sharing a septic tank.
Saltillo tiles floor and bay leaf palm thatched roof maintain a cool interior environment throughout the year.
• Spacious en-suite bathroom with enclosed shower garden
• Four 6'x 4' corner windows catch the available breeze and help to cool the cabana.
• Outside veranda with two hammocks provides a comfortable outside area for relaxation or viewing nature
• Room safes, writing desk.
Hardwood Cabanas (2 built in fall 2010) 18' x 22' excluding the veranda. Construction costs including fixtures and fittings BZ$110k
Kitchenette: refrigerator, microwave, double sink, two burner stove, counter & storage space.
• Air conditioning and two 4-speed ceiling fans
• Spacious en-suite bathroom and shower
• Hardwood floor and ceiling made from a mix of secondary tropical hardwoods
• 2 Queen beds
• Private, covered veranda
• Room safes, writing table
Hardwood Cabana (1 built in 2009) One bedroom, large bathroom, living area and open plan Kitchen with AC
Swimming Pool Built April-August 2005 at a cost of $80,000 with paved surround, bar and barbecue and pump house.
Human Resources
Our current thirteen staff from Big Falls have developed and learned an enormous amount during their time with us and are an important part of the guest experience at the Lodge. The local chefs taught by the lodge owners now enhance the lodge's food reputation in their own right. The maintenance manager has a wide range of skills and knowledge gained over fourteen years that are invaluable to the smooth running of the lodge. The Deputy Manager is well capable of managing the lodge and tours. They provide a high quality of service that guests remark on in their feedback and can make any transition as seamless as possible.
Vehicles and Equipment
Vehicles 1 Great Wall Wingle 2016 used for tours and general lodge duties; 1 Isuzu D-Max 2008 used for tours and general duties. 1 Ford Van 2000 (15-Seater) used for tours. 1 Massey Ferguson 135 tractor and bushog. 1 20' boat trailer.
Tour Equipment 6 kayaks with accessories; life vests, helmets and other tour equipment.
Business Assets
Goodwill of the business in established relationships with overseas tour operators, travel agents and individual travelers
Key Customers
REI/ Island Expeditions https://www.rei.com/adventures. We have worked with Island Expeditions for more than ten years offering groups a one night stay between kayaking on the reef and white water rafting on the upper Moho. Until two years ago these groups averaged 11 people each. The itinerary has now been bought by REI who have changed the itinerary to stay two nights here at the Lodge at Big Falls. If recruitment for this reaches the same level as before the client is worth US$45 per year excluding drinks and gifts and miscellaneous services.
Viaventure https://www.viaventure.com/. Viaventure is a Destination Management Company based in Antigua, Guatemala that represents many European companies including Audley Travel and Trailfinders among others who send their clients to the lodge.
Naturalist Journeys: A birding company based in southern Arizona and sending groups to the Lodge
This memorandum of understanding between Future Perfect (the landlord) and H2O Tierra (the lessee) for the lease of a portion of the property known as The Lodge at Big Falls for the conduct of H2O Tierra's tour operations.
Duration of Agreement: This agreement shall extend for the three-year period from 15 September, 2016 through 14 September 2019 and shall be renewable by mutual agreement for a further term of three years.
The lessee will pay the sum of $5,000.00 BZE per month for the first 24 months, when it may be reviewed and adjusted depending upon the growth of traffic during that 24 month period.
https://fishergroup-mankato-mn.cbcworldwide.com/properties/profile/KR99CP-Belize-MN#h=Z1CPWxr-1
Documents
Property Id : 23276
Price: $ 990,000
My details
Business Broker and Certified Business Intermediary
april femrite
Contact Me
Schedule a showing?
Similar Listings
$ 2,300,000
Titled Belize Eco Resort for sale on on 48 acres of virgin jungle set inside a magnificent 7,100 acre National Park
[more]
Titled Belize Eco Resort for sale on on 48 acres of virgin jungle set inside a magnificent 7,100 acre National Park
[more]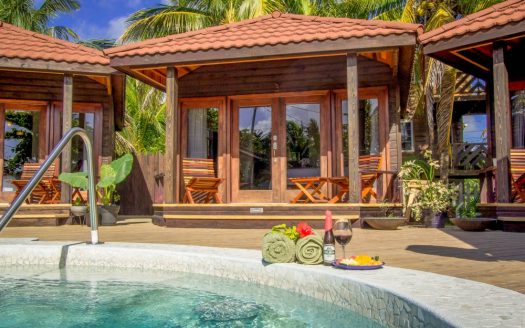 $ 1,300,000
Turn-key boutique resort with 4 cabanas, coffee shop and spacious home currently configured as the owner's apartmen
[more]
Turn-key boutique resort with 4 cabanas, coffee shop and spacious home currently configured as the owner's apartmen
[more]
$ 2,500,000
This drinking and dining establishment has been a popular tourist destination in the Caribbean for over 25 years. P
[more]
This drinking and dining establishment has been a popular tourist destination in the Caribbean for over 25 years. P
[more]