Mexico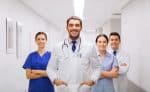 Playa del Carmen, Mexico and Indianapolis, Indiana.
Which type of international health insurance in Mexico is right for me?
Avoid the confusion and hassle when trying to determine which company, plan or price best suits your international needs while in Mexico. After careful review and personal experience we strongly recommend Seven Corners, located in Indiana USA.
Seven Corners specializes in healthcare benefit management and insurance programs for expatriates, international travelers, corporate clients and government entities with members worldwide. Their insurance plans are underwritten by Lloyds of London.
Instead of trying to shop online 50 companies and try to compare coverage and price….
…. Seven Corners stands out from the competition by its very competitive international coverage options, low prices, and 24/7 international assistance service that pays claims directly to any medical provider in Mexico and worldwide. Also when we compared their prices to their competitors they typically ranked #1 or #2 for the most competitive lowest rate for international medical insurance.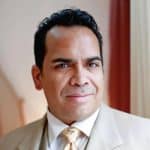 Alex Martinez is an expert Mayan Riviera real estate agent and buyer's broker. Alex also offers a tour for the Mayan Riviera real estate market. He is fluent in English.