Australia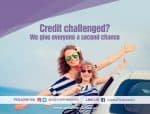 35 Berwick Street, Fortitude Valley, QLD, AU
Get a car finance approval regardless of your credit standing. You can own a vehicle with a single deposit of $490 with fixed repayments as low as $89 week. Apply now!
Can't get car finance? Now you can!
Alpha Finance can help you get the vehicle you need – fast.
– We help thousands of Australians who've had applications declined by other lenders.
– Your time is precious so we ensure processing as fast as 2 hours. Just send us your documents & we'll do the rest
– Most companies ask for 15% to even 20% upfront. With Alpha, you can drive away with a desposit as cheap as $290.
– Everybody has different payday schedules so we give you options to pay weekly, fortnightly, or even monthly.
– Our cars include rego & insurance with optional extras for a one-stop-shop for all your car needs.
– Our friendly specialists are ready and happy to answer all of your car finance questions. Call us or send us an email.

We provide tools and information to support Australians living abroad build their wealth while living overseas.
Back in 2012 my wife and I decided to move to The Netherlands. At that time we never fully appreciated the impact that decision could have on our financial future. The complexity and lack of clarity of the tax implications created huge apprehensions for us, and we began to worry our European adventure would jeopardise our family's long term financial goals.
So after spending a significant amount of time researching all the tax implications of moving overseas, fine tuning my investment strategy, and understanding the risks of not being properly supported and informed, I established The Australian Expat Investor. The Australian Expat Investor is a company dedicated to empowering Australians living overseas with the knowledge and the tools to build their wealth while living abroad.
It is important, when moving abroad, that no matter how busy you are you don't take your eye off your financial well-being and future investment needs. An expat assignment has significant tax and financial implications. Your overseas assignment may bring you more income than working back in Australia, so you don't want to lose that advantage by paying too much in tax or not investing your savings effectively, simply because you are not fully informed.
I truly believe that managing your personal finances is one of the most important things you can do for yourself and your family, so I would encourage you to download my FREE EBook – Financial Survival Tips For Australian Expats which discusses 9 painful financial surprises that could cost you thousands of dollars and what to do about it. Simply go to our website and you will find the link to download our free ebook.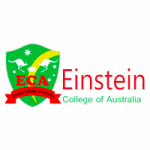 Ground Floor, 313-315 Flinders Lane,
Melbourne , Victoria

3000
Einstein College of Australia is a private Registered Training Organisation (RTO) and a CRICOS Provider that delivers high quality training facilities and standards for Domestic and International students.

Einstein College offers a wide variety of nationally accredited courses to students including English,Business, Aged Care and Community Services. Our programs are designed and delivered to equip our students with the knowledge and skills to apply their learning to new situations, to work cooperatively and to sustain lifelong learning.