Currency Exchange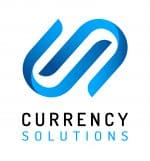 Hobbs Court, 2 Jacob Street, London SE1 2BG.
Transfer money around the world within 24 hours with Currency Solutions' bank-beating rates. Ranked as the No.1 foreign exchange service three years running, it's the top choice for all your FOREX needs.
Your money, on time
Get your currency when you need it, with 95% of Currency Solutions' transfers completed within 24 hours.
Making regular transfers? Fix the exchange rate with Currency Solutions and schedule automated transfers, perfect for sending your salary abroad or paying off an overseas mortgage.
Choose your exchange rate
Don't need to transfer right now, but want to take advantage of the great rate? Lock it in now and make the transfer when you're ready.
If you're looking for a better exchange rate, tell Currency Solutions. They'll call you when it's reached, or make the transfer for you automatically.
The No.1 provider
Currency Solutions' market expertise and quality service have made them Trustpilot's No.1 FOREX provider 3 years running.