Car Rental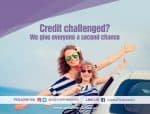 35 Berwick Street, Fortitude Valley, QLD, AU
Get a car finance approval regardless of your credit standing. You can own a vehicle with a single deposit of $490 with fixed repayments as low as $89 week. Apply now!
Can't get car finance? Now you can!
Alpha Finance can help you get the vehicle you need – fast.
– We help thousands of Australians who've had applications declined by other lenders.
– Your time is precious so we ensure processing as fast as 2 hours. Just send us your documents & we'll do the rest
– Most companies ask for 15% to even 20% upfront. With Alpha, you can drive away with a desposit as cheap as $290.
– Everybody has different payday schedules so we give you options to pay weekly, fortnightly, or even monthly.
– Our cars include rego & insurance with optional extras for a one-stop-shop for all your car needs.
– Our friendly specialists are ready and happy to answer all of your car finance questions. Call us or send us an email.