Business

1st Floor Metropolitan House
Darkes Lane
Potters Bar
EN6 1AG
Since 1998, Churchill Knight & Associates Ltd have helped over 10,000 contractors legally maximise their take home pay. We provide tailored accountancy services to a variety of contractor industries. From engineering to marketing and social care to IT, we can personalise our service to suit your accountancy needs, both professionally and personally.
Churchill Knight & Associates Ltd was founded in 1998 by John and Louise Payne. John, who was working as an IT contractor at the time, was dissatisfied with the poor service available for contractor accounting.
John felt that both he, and his fellow contractors, needed a better accountancy solution. He created Churchill Knight in order to do just that. Growing the service over the last 18 years, John has remained fanatical about offering high quality service and contractor's needs are at the heart of the service we deliver.

9700 Lake City Way NE
Seattle, WA 98115
98115
Dexter & Chaney, Inc. is a corporation based in Washington. Dexter & Chaney, Inc. was registered in February 11, 2009. The company's status is listed as Active as recorded in documents filed with New York Department of State.
Founded in 1981, Seattle-based Dexter + Chaney, LLC. supplies the construction industry with construction software for business and operations. After working on a large maritime construction project involving pricing change orders and markups at Arthur Andersen (now Accenture), founders Mark Dexter and John Chaney felt there had to be an alternative to the manual processes they were using. From the spare bedroom of Dexter's apartment, they began using new database technologies to create a custom solution for the construction industry. Thirty years later, Dexter + Chaney continues to deliver solutions to the construction industry using the latest emerging technologies.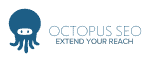 12 Michelia Street, North Town Homes, Talanban
0614
Are You Being Seen Online Enough To Grow Your Business?
Or is all that traffic, customer acquisition and revenue going to your competition?