Attorneys
Affleck & Barrison LLP is an Oshawa based criminal defence firm dedicated to protecting the rights and freedoms of their clients.
criminal law, criminal offence, bail hearing, DUI, trafficking, drug offences, impaired driving, weapons offences, sexual assault, domestic assault, child pornography, breach of court orders.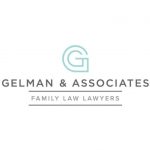 4211 Yonge Street, Suite 210
Toronto, ON
M2P 2A9
Boutique family law firm with six offices throughout Ontario.
Experienced, Successful, Family Law Lawyers with Offices in Aurora, Barrie, Downtown Toronto, Mississauga, North York and Scarborough
Dealing with separation, divorce or child custody and access can be some of the most stressful events of a person's life. At Gelman & Associates, we strive to make this experience easier by empowering our clients to make informed decisions. Our lawyers guide our clients through Ontario's family law system with compassion and understanding, while still aggressively protecting their rights. With offices throughout North York, downtown Toronto, Mississauga, Scarborough, Aurora and Barrie, we are just a short distance away in any direction.
Three Reasons to Hire Gelman & Associates:
Experienced and Knowledgeable Lawyers
Since opening in 2001, our firm has grown to include ten exceptional family law lawyers. Our lawyers have decades of combined experience representing clients in family law matters. We apply this knowledge and experience to ensure the protection of our client's rights within all types of family law disputes. In 2016, we were granted a Consumer's Choice Award to recognize our exceptional customer service and business excellence. In addition to the firm being recommended by the Toronto Police Widow and Orphans Fund, our lawyers have been called upon to impart their expertise in the media, including Global TV, Newstalk 1010, CHCH television and Her Magazine. For more about our firm's experience, take a look at this feature article about our firm in Checkout My Business Magazine.
Exceptional Customer Service
Our focus at Gelman & Associates is to provide outstanding customer service from the moment you call to book your consultation. We understand that navigating through Ontario family law can be a confusing and overwhelming experience. Our goal is to empower you to make informed decisions through regular lawyer-client communication and educational resources about family law. In order to be accessible to clients and prospective clients, our phone lines are open Monday to Friday from 8 AM to 8 PM. To support your mental well-being during this difficult period, we offer our clients a free consultation with a psychological professional if required. In addition to our numerous web-based resources, all prospective clients are given a comprehensive family law kit during their initial consultation, with ample resources to help individuals understand and navigate the separation and divorce process.
Diversity of the Firm
Our team is made up of a diverse group of male and female lawyers from a variety of different ethnicities and backgrounds. The eclectic nature of our offices allows us to better meet the individual needs of our clients. Collectively, our lawyers are fluent in a number of languages, including: Farsi, Serbian, Hebrew, Russian, French, Portuguese, Romanian and Tagalog. In many instances, we will assemble a team of lawyers and law clerks to handle your family law matter. This ensures your case is handled with the utmost care and in a financially efficient manner.
Ontario Family Law Lawyers Serving Six Offices throughout Aurora, Barrie, Downtown Toronto, Mississauga, North York and Scarborough
Contact Gelman & Associates today to meet one of our experienced family law lawyers who will work on your behalf to achieve the best possible resolution to your family law matter. With six locations in Toronto and the surrounding areas, our offices are easily accessible by transit and off-highway. Call us at (416) 736-0200 or 1-844-736-0200 or contact us online for an initial consultation.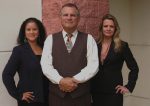 1277 N Semoran Blvd, suite 106, Orlando, Florida
32807
SilzerLaw is a full-service U.S. immigration and business law firm. For over 20 years, we have been committed to providing excellent and personalized legal representation at reasonable and fair fees. We take pride in our experience and knowledge of immigration law as well as our international reputation for quality service.
Our firm specializes in formulating strategies to meet a client's long-term goals. We assist individuals and investors in immigration planning to achieve their professional and personal objectives. We also work closely with employers in all industries to ensure their ability to hire the best international talent while complying with all immigration laws and regulations.
Scot Silzer, the principal attorney at SilzerLaw, is Board Certified as an expert in Immigration and Nationality Law. He also has extensive in employment, human resources and business law representing companies, universities, non-profits and investors in complex cases.
Email: slc@silzerlaw.com Tel: 407-206-1973