Attorneys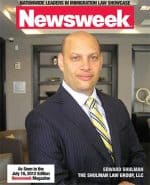 619 River Drive, Second Floor, Suite 220, Elmwood Park


07407
The Shulman Law Group have represented clients worldwide, earning a reputation as the best immigration lawyers in the business. Our team of immigration lawyers will guide you through the process and help you with your immigration legal service needs.
The Shulman Law Group is based in New Jersey and have represented clients throughout the United States and worldwide, thus earning a national and international reputation as being the best immigration attorneys in business. Our lawyers travel to foreign embassies and consulates to directly handle problematic situations for clients.
If you need a visa, wish to immigrate, or want to help bring a family member or employee to the United States, we can help. Firm founder Edward Shulman has more than 20 years of legal experience, and has also handled many high profile cases during that time. While an understanding of immigration law and procedure is necessary, our immigration attorneys know that consistent communication with our clients is crucial in all matters of immigration law.
Affleck & Barrison LLP is an Oshawa based criminal defence firm dedicated to protecting the rights and freedoms of their clients.
criminal law, criminal offence, bail hearing, DUI, trafficking, drug offences, impaired driving, weapons offences, sexual assault, domestic assault, child pornography, breach of court orders.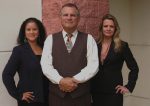 1277 N Semoran Blvd, suite 106, Orlando, Florida
32807
SilzerLaw is a full-service U.S. immigration and business law firm. For over 20 years, we have been committed to providing excellent and personalized legal representation at reasonable and fair fees. We take pride in our experience and knowledge of immigration law as well as our international reputation for quality service.
Our firm specializes in formulating strategies to meet a client's long-term goals. We assist individuals and investors in immigration planning to achieve their professional and personal objectives. We also work closely with employers in all industries to ensure their ability to hire the best international talent while complying with all immigration laws and regulations.
Scot Silzer, the principal attorney at SilzerLaw, is Board Certified as an expert in Immigration and Nationality Law. He also has extensive in employment, human resources and business law representing companies, universities, non-profits and investors in complex cases.
Email: slc@silzerlaw.com Tel: 407-206-1973