Bitcoin for Citizenship – the Latest Escape to a Tax-Friendly South Pacific Paradise
The Republic of Vanuatu has been buoyant due to the increased financial and donor assistance from the likes of China, with its massive infrastructure investment in the South Pacific island country that is part of the Chinese new Maritime Silk Road. Vanuatu has been embraced by China and, with limited resources mainly dependent on inbound tourism and agricultural forestry exports, is now starting to leapfrog and surpass other South Pacific nations in economic development.
So, the latest big news this week in the Republic of Vanuatu is that a system is now in place, via the Vanuatu appointed DSP agent, to accept and process Bitcoin as payment for its Honorary Citizenship and Passport Programme via Coinjar in Australia.
The Vanuatu Development Support Programme (DSP) exists as a one-off payment of $200,000 USD for a single applicant and $235,000 USD for a family of 4 (2 adults and 2 children under the age of 18). This has now created the chance for high net-worth individuals and tech-savvy professionals to invest and relocate to this South Pacific archipelago, providing boundless business opportunities to work and play.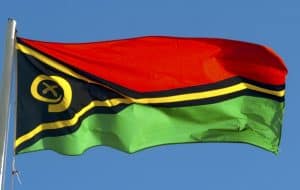 Vanuatu is situated east of Australia and north of New Zealand and Fiji. It is also only 8.5 hours from China by plane, currently the second largest and soon to be the biggest consumer market in the world.
In 2012, the Vanuatu nation became a member of the World Trade Organisation (WTO). Also in 2012, a local entrepreneur successfully raised approximately AUD $48 million to obtain submarine optic fibre that was connected to the South Pacific communication cable, propelling the satellite technology nation to 4G internet connectivity. This has enabled Vanuatu residents to now become just 49 milliseconds away from the global financial markets in London, New York, Shanghai, Sydney, and Singapore.
For the international banking system, this could not have come at a worse time for the industry worldwide. The rise of cryptocurrencies has finally begun to be taken seriously in the mainstream. Governments worldwide are banning, embracing, or trying to legislate around cryptocurrencies. But whatever their stance, governments are no longer able to ignore the continuing rise and trend of market capitalisation of cryptocurrencies.
Australian Sam Volkering, a crypto expert, has explained that although governments have sought to ban cryptocurrencies, the way blockchain technology is built shows it's not going to go away – it has paved the way to radically transform the how industries do business in the manner it inserts itself into transactions and process. Hence, this blockchain technology could pose the greatest threat to old school banking and finance. New styles of financial technology built on the back of blockchain technology could cut out the need for middlemen in billions of dollars worth of transactions, whilst protecting the privacy of both the buyer and seller in the transaction. This is because blockchain is a trusted public ledger without single user control or centralized authority, where the participants themselves collectively keep track of the system, posing a threat to the traditional banking system that is often controlled by centralised authority with high visibility and access to individuals' financial accounts.
With the share markets heavily weighted towards the big banks, every investor owes it to himself or herself to understand cryptocurrency and blockchain technology and the potential financial and business opportunities that arises from it. The banks may still be riding high today, but Sam has argued that if individuals take a wait-and-see attitude and do not invest time towards learning other financial alternatives, it could be too late come time they might be in a position requiring them to look at alternative ways of storing their money when the traditional banking system could no longer inspire trust or confidence.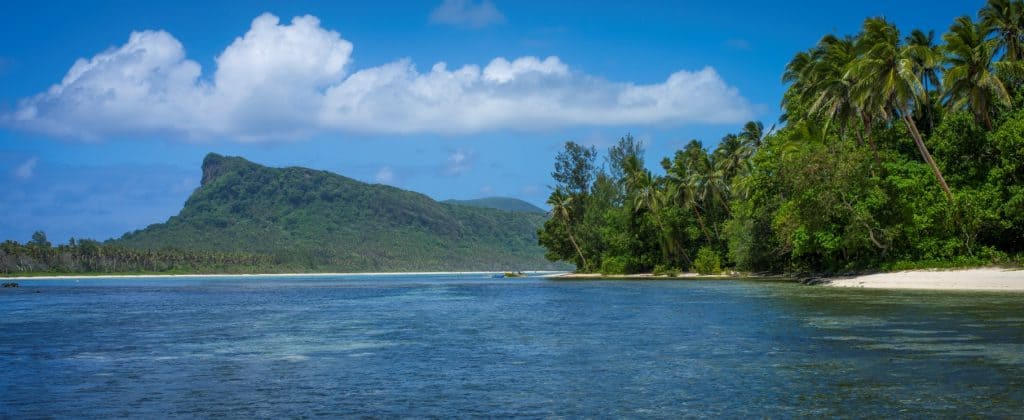 The Republic of Vanuatu has introduced the Development Support Program (DSP) and offers honorary citizenship to foreign investors against the one-time contribution as stated above. This is an amazing leap into the modern world of cryptocurrency to lead the way for the high worth tech-savvy to migrate to this South Pacific paradise. Vanuatu is an emerging nation that many call the hub of the South Pacific islands. The citizenship programme has strict requirements in the process of the DPS, such as police/health records and applicants' financial capabilities to support themselves – but the programme welcomes investment and investors, relocating into the country via the Vanuatu investment promotion authority.
A little over 2 years ago, our Vanuatu property development company, South Pacific Plantations Limited, was the first to offer the opportunity to accept bitcoin as deposits for investors to purchase real estate in our Malekula Island red papaya farm projects. The growth of bitcoin acceptance in major international companies like Virgin Galactic, Virgin Mobile, and Virgin Air (plus over 260 other airlines) as well as some of the largest global retailers and online newspapers like Amazon, Microsoft, Expedia, Dell, and Bloomberg is further validation of our forward-thinking vision that the era of cryptocurrency is the way forward in financial transactions – and we were one of the very first real estate development companies in the world to accept bitcoin.
For those interested in investing and relocating to this enchanting tax-friendly South Pacific nation, you will now have this fantastic opportunity to use your cryptocurrencies to invest in a Plan B for you and your family to obtain a second passport and citizenship status.
We would be happy to forward you the obligation-free information on both the investment and migration opportunities we can offer you using bitcoin or traditional cash payment. As people say, "Decision Makers are Profit Makers." Take advantage of the privacy and ease of business that crypto-trading offers, and provide your family with a residential and financial Plan B in a tax-friendly nation by ACTING NOW.
Please contact us below.